Article
Telecom operators/TOTEM: A teamwork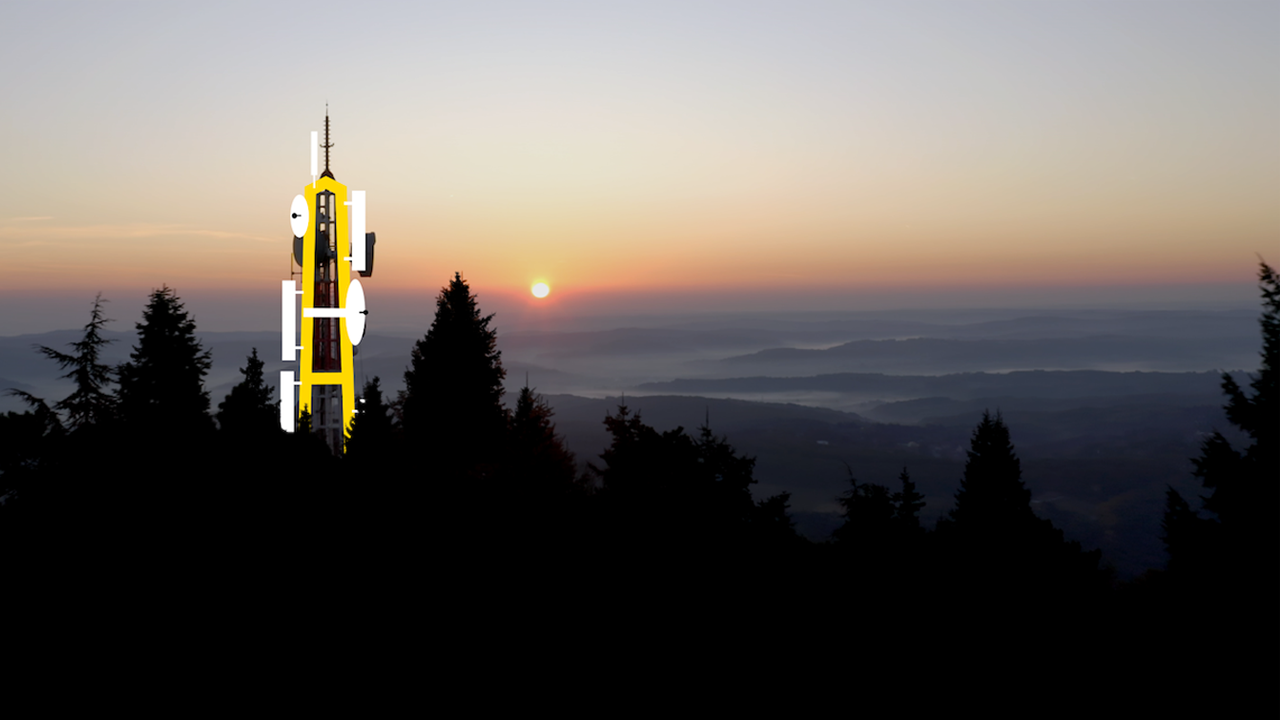 According to ARCEP, the so-called sparsely populated area of France is made up of around 22,500 rural municipalities. It represents 63% of the surface area of France and 18% of its population! It forms part of the priority deployment phase for operators, in accordance with the agreements between them and the State under the New Deal Mobile program launched in 2018. The objective is to significantly improve coverage in a localized way in areas needing digital development, as identified by local authorities and the government. The task took on renewed importance during the health crisis which highlighted the inequalities that persist in France in terms of connectivity. In the current era of hybrid teaching, working from home and all-digital, how can TOTEM serve as a powerful lever for accelerating connectivity in rural areas?
Passive and active infrastructure: the foundation of the mobile network
The mobile network relies on two types of complementary infrastructure: passive and active. Passive infrastructure is owned by tower companies such as TOTEM, -Orange's European TowerCo subsidiary. "Specifically, passive infrastructure refers to pylons and masts," explains Nicolas Chomette Director of the Production division at TOTEM. "It is installed on roof terraces or owned or leased land that host the "active infrastructure" antennas of the four main mobile operators today" (SFR, Bouygues, Free and Orange).
TOTEM: Two key missions in the deployment of the mobile network
1. Find the locations that best meet the implementation needs of mobile operators – according to their coverage and capacity constraints.
2. Deploy the basic passive infrastructure – on which mobile operators can install their antennas.
Mobile coverage in rural areas: what are the current needs?
Few rural municipalities suffer from a total absence of mobile coverage. In 2022, it is the partial coverage that ultimately poses a real problem for users. "For a long time, the focus was only on outdoor coverage," continues Nicolas Chomette. "Nowadays, the collective need is focused on indoor coverage. However, to be able to bring mobile coverage inside old and new buildings, the network must be much more efficient. This requires additional deployment of antennas by the operators."
Improving mobile coverage
Operators can identify the need to improve coverage in a given area. This comes from customer feedback (difficulty phoning for example). "To meet this need for improvement, the operator will generally call on a TowerCo like TOTEM," explains Hervé Dubreil, Director of the Assets Division at TOTEM. "In this case, we support the operator by building passive infrastructure in the right place so they can deploy their new antenna –to improve the network used by customers. However, before searching for new locations, we start by studying our current fleet. We currently have 19,155 infrastructure locations. By sharing pylons, several operators can install their equipment. This is a real time saver for operators because our pylons are immediately accessible, and also placed in prime locations!"
The pooling of existing pylons not only ensures greater efficiency, it also reduces the environmental and visual impact of mobile coverage.
It should be remembered that each installation of a pylon – today at the expense of TOTEM – was initially deployed to improve the coverage of rural areas and support the growth in the use of the mobile internet via Orange. This ensures the quality and quantity of infrastructure, making it possible, with the TOTEM team and its shared-pylon principle, to quickly improve mobile coverage in rural areas. All of this is achieved while acting in favor of the planet and fostering user satisfaction. "Using an existing tower avoids the use of the planet's resources to build another one, while avoiding new visual pollution for citizens who are never excited about the idea of installing a new tower or a new antenna within their view," as Hervé Dubreil and Nicolas Chomette agree.
Local authorities at the heart of the deployment of mobile coverage
Mobile coverage can also be deployed in areas where it is considered necessary at the request of local authorities. In practice, the analysis of the need for coverage carried out by the public authorities must be confirmed by the operators. This process simplifies the identification of areas requiring coverage and accelerates the overall deployment of mobile coverage. TOTEM plays an important role in the process, particularly through its proximity to local elected officials and operators.
Did you know?

The status of mobile operator deployments is shown in a quarterly dashboard. The dashboard supplements other tools that Arcep provides to local authorities, consumers and any other players wishing to find out about mobile coverage, such as monreseaumobile.arcep.fr and jalertelarcep.fr.
TOTEM: a vast range of local installations that are reliable and immediately accessible by operators
19,155 locations in France able to accommodate one or more operators. This is the magnitude of TOTEM's current capacity! "Historically speaking, we owe this local presence throughout the country to Orange. Like Orange, we are in contact with local authorities and local elected officials. This allows us to respond effectively to digital development needs. Similarly, our existing infrastructure gives us a real practical capacity, in terms of scheduling and costs that meet the current needs of operators," concludes Hervé Dubreil, Director of the Assets division at TOTEM.